You may already read about my WWDC First timers tips collection top 10, which is a collection of tips filtered out of multiple blogs. As I've visited WWDC last week, it's time to revisit this list with my WWDC experiences and give you a WWDC first timer guide.
Therefore, my personal WWDC Top 10 first-timer tips.
Personal WWDC First timer tips collection top 10
1: Don't hesitate to skip sessions, go to parties and labs
This year many sessions were streamed live (Presidio & Mission sessions) and all sessions appeared afterward online to watch later. If there's an opportunity to meet people at a party or take advantage of the labs, do it! I've skipped sessions on Thursday to visit the Github headquarter, met some great developers and watched presentations I couldn't watch back easily!
2: Do not forget your personal cards
During the week you'll visit many parties with many developers. You'll probably speak to them and after a nice conversation, you want to stay in touch. Make sure to keep that connection and bring some business cards! I had two types, personal and business cards from the company I work for. I met people I liked because of personal projects, but even met people which were interesting for business purposes!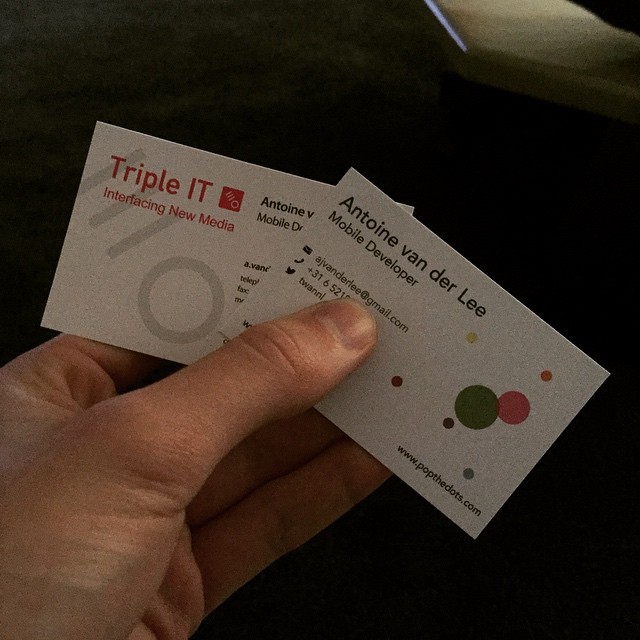 3: Make sure to register for parties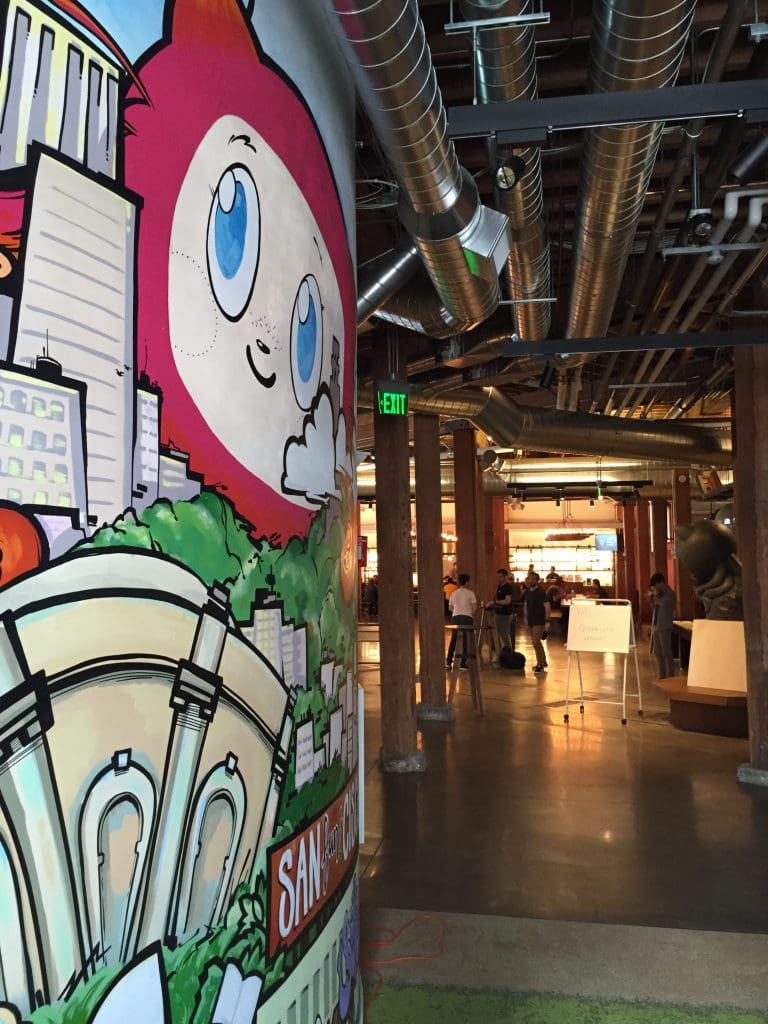 During WWDC many parties are organized. These are highly valuable and you should definitely visit many of them. Popular parties are sold out quickly, so prepare early and register for these popular events. If you're reading this while you're to late, don't panic. As many parties are organized, there's always a party to visit. Just try and see if you can get in. I've visited LinkedIn without a ticket last week!
Popular parties I've missed this WWDC, which are probably organized yearly
NSHipster Pub Quiz
The Talk Show Live From WWDC 2015
Fabric WWDC Party
4: Get up early, but don't overstate
Of course, the Keynote is a thing not to miss for first-timers. This year I saw many developers queuing early, some even started queuing on Sunday at 6 pm! This is too early. I started queuing on Monday at 6 am and entered the main room without pushing out. I even heard developers which attended the queue at 7:30 am resulting in a nice seat. OK, you'll not find a seat in the front rows, but half away just after the big screens is a very nice seat to watch the Keynote.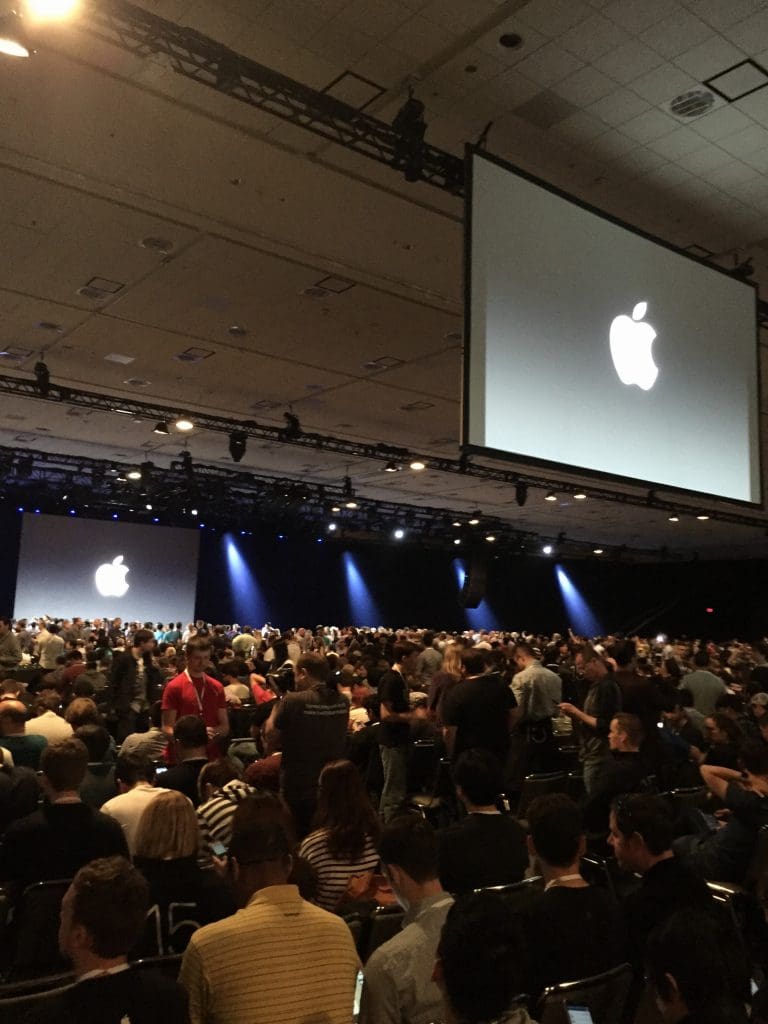 5: User Interface Design Lab requires queing
As many of you will probably have an personal application, you'll also want to visit an User Interface Design Lab. These labs are very popular and limited. This year someone even received an Apple Watch in return for visiting one UID lab! Queuing started around 6:30am each morning, so get up early.
6: Blue Bottle Coffee
Blue Bottle Coffee is the best way to go. Peet's is good as well, Moscone Center coffee doesn't even come close.
7: Take your time for picking up your badge
Pick it up on Sunday, but take your time. The queue isn't bad and will probably take around max 30 minutes.
8: Buy your Alcatraz ticket early
OK, this has nothing to do with WWDC. But as you'll probably visit San Francisco for the first time, you'll also want to see something touristic. Alcatraz is a famous prison and very impressive to visit. Tickets sold out early, so be prepared if you want to visit this 'Rock'.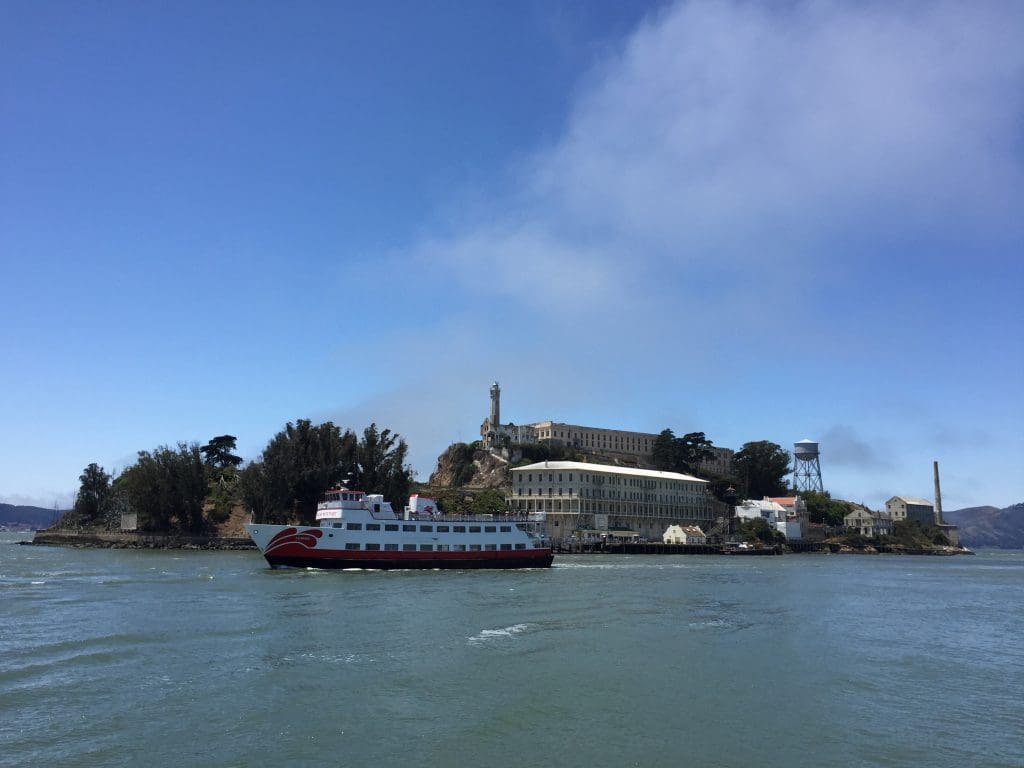 9: Leave your MacBook at your hotel the first day
During the first sessions you don't need your laptop. You'll be exhausted during the day and you should focus on meeting people and watching the sessions. There's enough time to download the new Xcode and iOS during the week.
10: Download sessions on Friday afternoon using an ethernet connection
It downloads quickly using an ethernet cable (it's fast!) and will give you the possibility to watch sessions during your flight back home.


Some small tips afterwards
Uber is very nice to use as a Taxi. It's quick and you'll probably end up in a nice conversation with a local cab driver
Think about using something like Karma for WiFi connections during traveling
Use BART to travel from the airport to your hotel. It's easy to use, cheap and gets you to San Francisco center quickly
Rent a bike at Golden Gate Park, bike the park and continue to bike the bridge
Arrive early to acclimatise and walk around the city
Use Yelp! Yelp is popular and very easy to use. I've used it a lot to find some nice places to eat.
That's it!
That's it! Feel free to comment or contact me on Twitter if you have some questions left.