The Xcode Simulator should be our biggest friend during the development of our apps. We use it every day, we're angry about it when it's not launching, and we're in love with it when it shows our beautiful apps inside an almost-real-looking virtual iPhone.
Though, wouldn't it be nice to capture a little video with those device bezels? How about creating a screenshot with the device bezels giving that great impression to colleagues?
Over the years, I've been building RocketSim as my hobby project to make my life as an app developer easier. The Xcode Simulator is great, but it could use some help when it comes down to productivity. The result of this journey is the launch of RocketSim 6.0 today.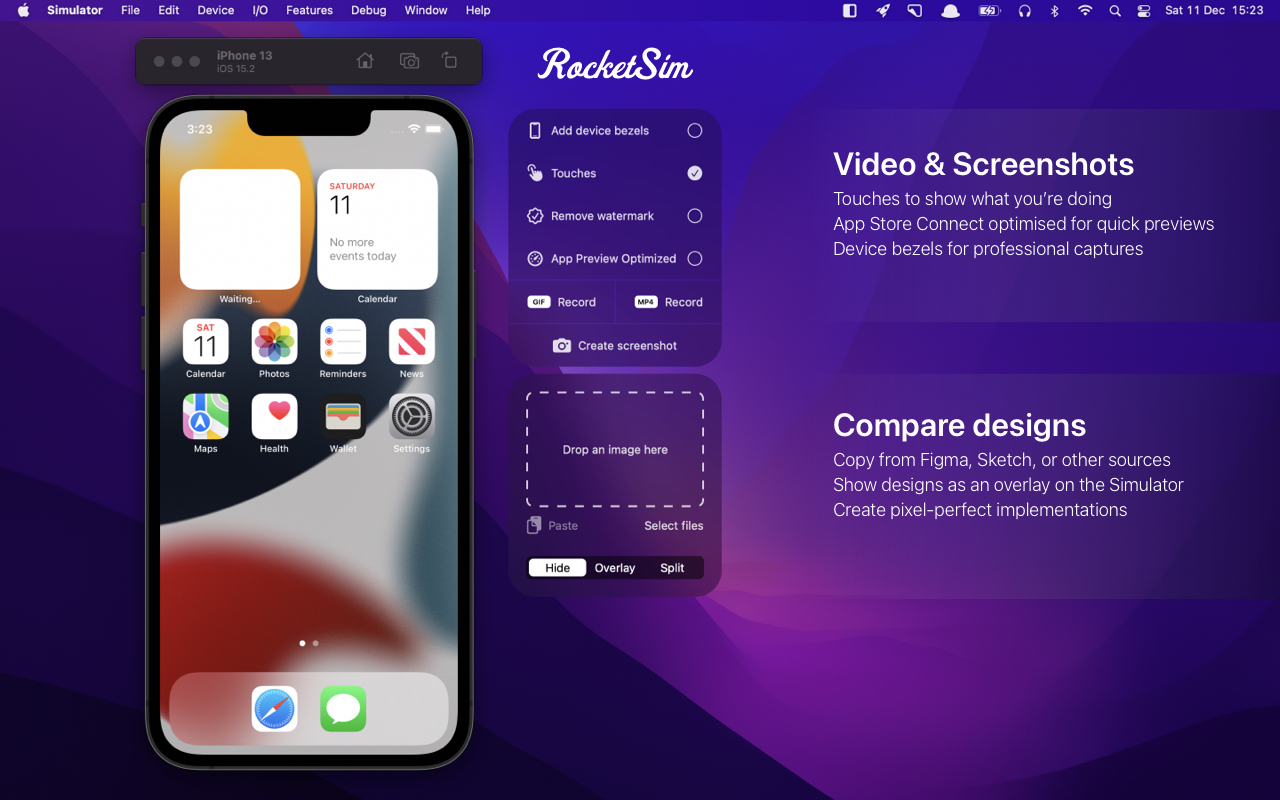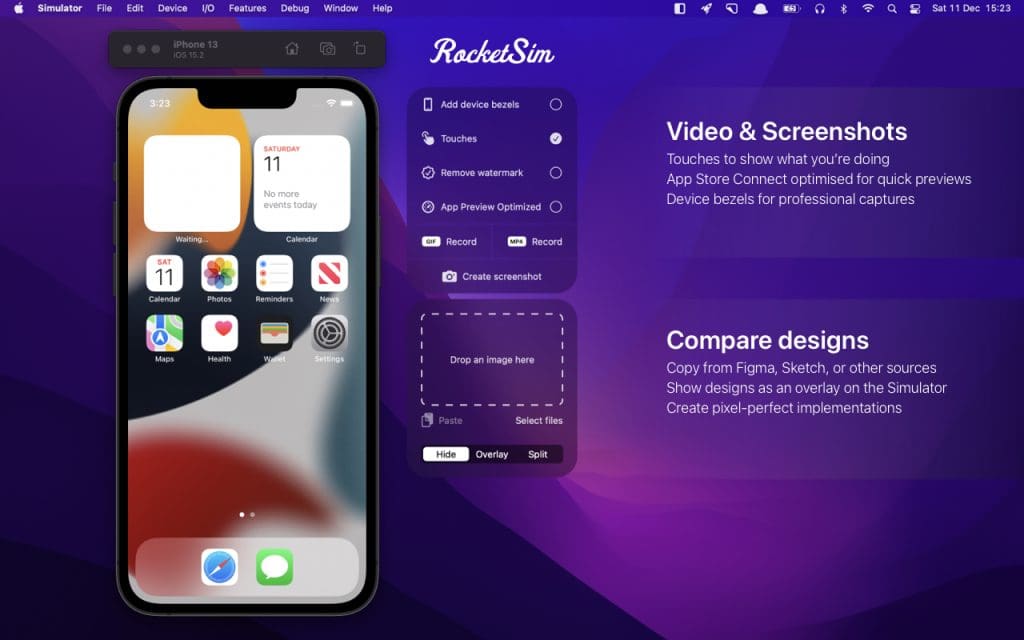 Recordings with touches and device bezels

Recordings with touches and device bezels allow you to make a professional video of the app you're developing. Xcode comes with a default recording option, but it has a few downsides:
Landscape recordings will be exported in portrait
Touches will not show up
You'll always get a square output that doesn't look like a phone at all
RocketSim solves this by allowing you to record with superpowers:
Enable touches to explain better how your app responds to user interaction
Device Bezels create that professional impression you need
Export-ready for App Store Connect. Creating App Previews has never been easier
Landscape orientation is correctly applied in the exported video
A floating thumbnail with the resulting recording allows to drag into any destination easily
Select MP4 or GIF to match your needs
Trim videos for perfect lengths
Control the quality of exports for perfect performance
The resulting video could look as follows:
The device bezels make it look like an actual device recording while the touches explain the story along the way. The background color is configurable and can be adjusted to match your branding.
Beautiful screenshots with device bezels

Creating screenshots is something I like to do often during development. It allows me to demonstrate what I'm working on, and it's the ultimate way of sharing what I'm proud of. The Xcode Simulator allows creating screenshots by pressing CMD + S but the outcome result was not satisfying enough.

With RocketSim 6.0, you can configure another shortcut like CMD+SHIFT+S to let RocketSim handle the screenshot creation. Doing so results in the following benefits:
Create multiple screenshots at once. The floating thumbnails will stack and stay there until you need the screenshot. This is great when you want to drag multiple screenshots into your pull request on GitHub.
Add device bezels around your screenshots to make it look like a real app on a real phone
An example screenshot could look as follows, in which I adjusted the background color to match the SwiftLee branding: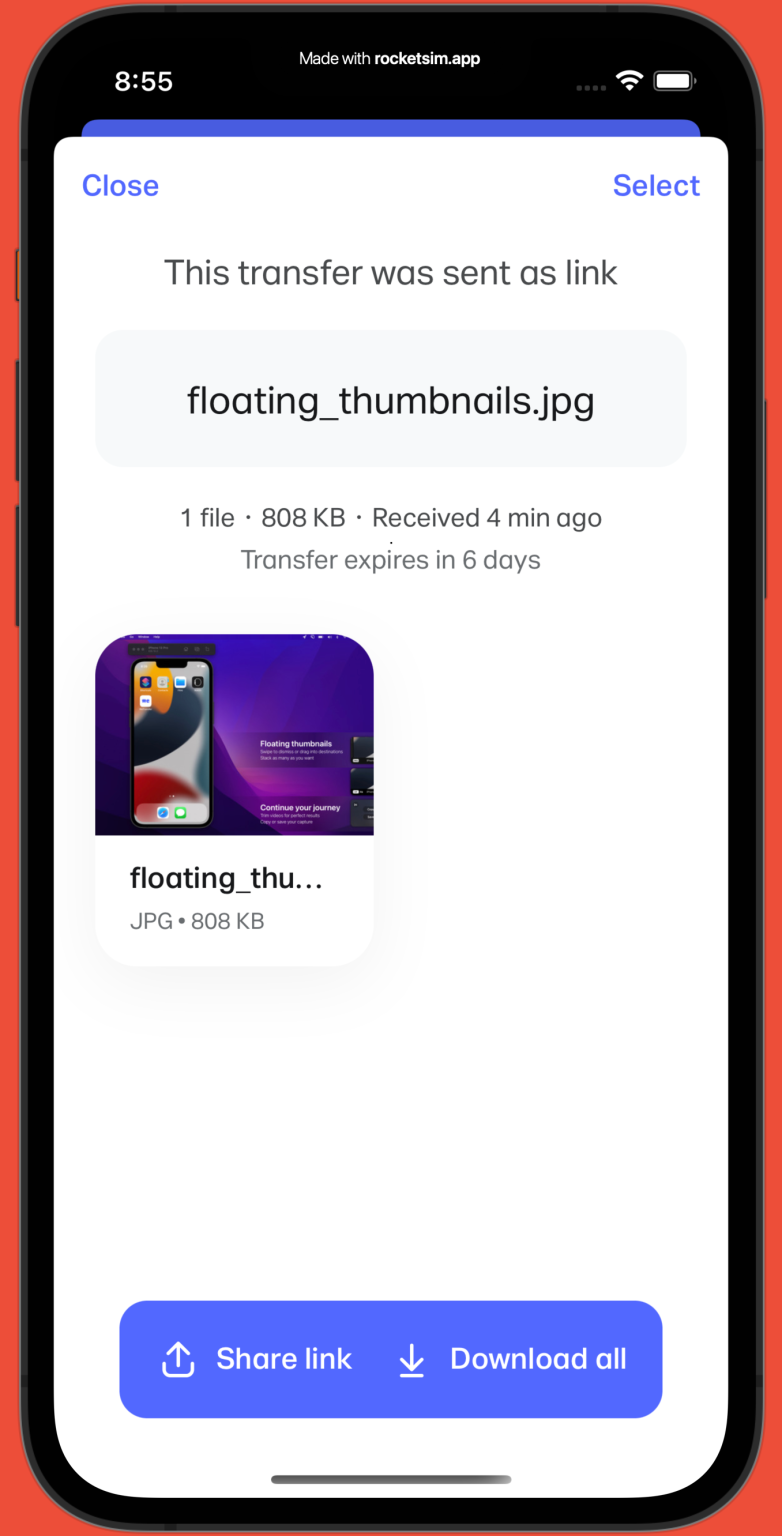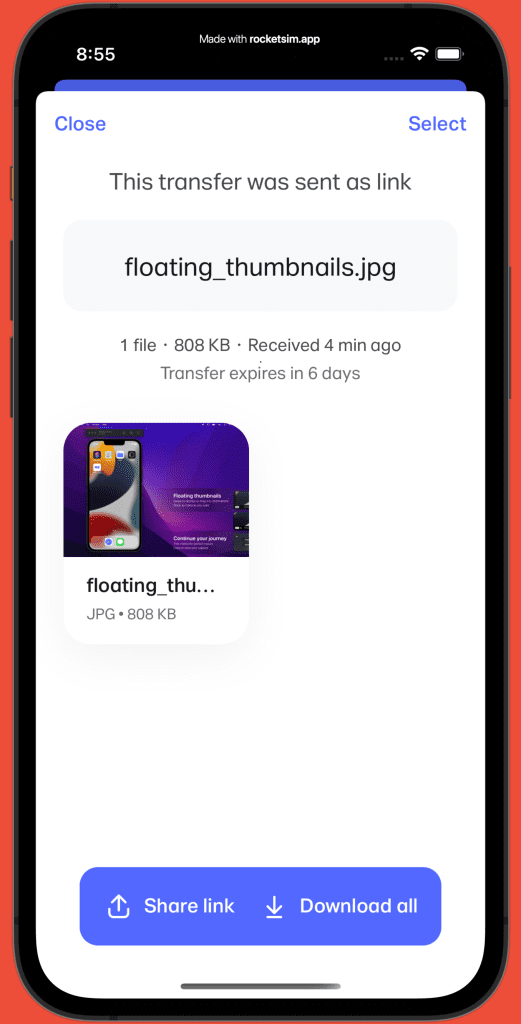 Floating thumbnails to keep you in your flow

Especially the resulting floating thumbnails allow me to stay in my flow during development. I can create multiple recordings and screenshots, stack them up, and drag them into the destination when I'm done.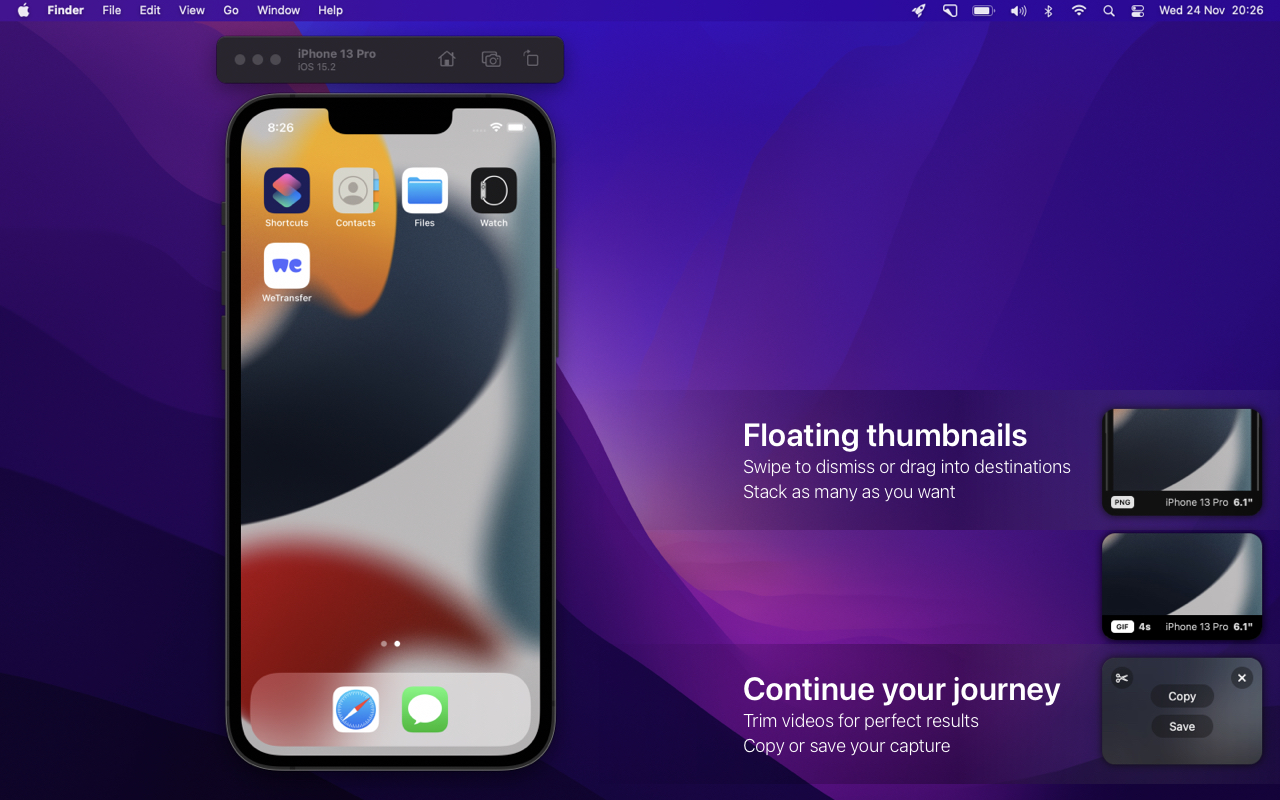 The recording thumbnail allows trimming the output video alongside the default options to copy and save the asset. The thumbnails support dragging, making it easy to drop your captures in apps like Slack, iMessage, Twitter, or GitHub. A typical scenario is to drag the video right into the pull request to demonstrate what I've been working on.
App Store Connect App Preview requirements

If you've been creating App Store Previews, you know it comes with many requirements. RocketSim takes over this responsibility and makes sure your recordings conform to the rules set by App Store Connect. The only thing you have to do is drag your recording right into App Store Connect.
In need of more Xcode Simulator superpowers?

If you're not satisfied enough, I would love to invite you to GitHub and open up a feature request. I'm building this app for you and me to make us develop apps faster. I'm convinced that a good idea will end up in RocketSim soon.
This is great, I would love to spread the word!

I would love for you to help me spread the word, and in return, I'll give you the chance to win a free RocketSim Pro Subscription!
Product Hunt & Press Kit

For the ones interested, you can find the following RocketSim resources:
Conclusion

Xcode Simulator superpowers are what you get after installing RocketSim. Stay in your flow and create beautiful captures of your developed applications. Test deeplinks with ease, add device bezels around screenshots and show touches in your recordings. All to increase your productivity.

Ready to get started?