RocketSim 4.0 is available as of today and comes with a few major new features. Designs from Sketch and Figma can be compared within the Simulator to create a pixel-perfect design implementation. The already available recording tool has been improved with support for touches and comes with a brand new recording window.
Only 10 months ago, I released the first version of RocketSim in the macOS App Store. Since then, it has improved with GIF support (v2) and App Store Connect matching export settings (v3). This time, however, RocketSim really became an app that's no longer just a shell around xcrun simctl.
Comparing designs from Figma, Sketch, or any other source

A major new feature in RocketSim 4.0 is the ability to compare designs in the Simulator. You can either paste, select, or use drag & drop to select your design, after which an overlay will appear on the current active simulator:
The default selected overlay allows you to adjust the opacity of the selected design. This creates a way to determine which elements are pixel-perfect and which elements need to be adjusted a bit.
The split mode allows dragging between the implementation and the design overlay. This is just another way to compare and might give better visibility on the alignment of elements than your design.
Recording with Touches

One of the most requested features since the initial launch of RocketSim has been the ability to record with touches. A new recording window appears next to the active Simulator allowing you to configure the recording settings and start a new recording.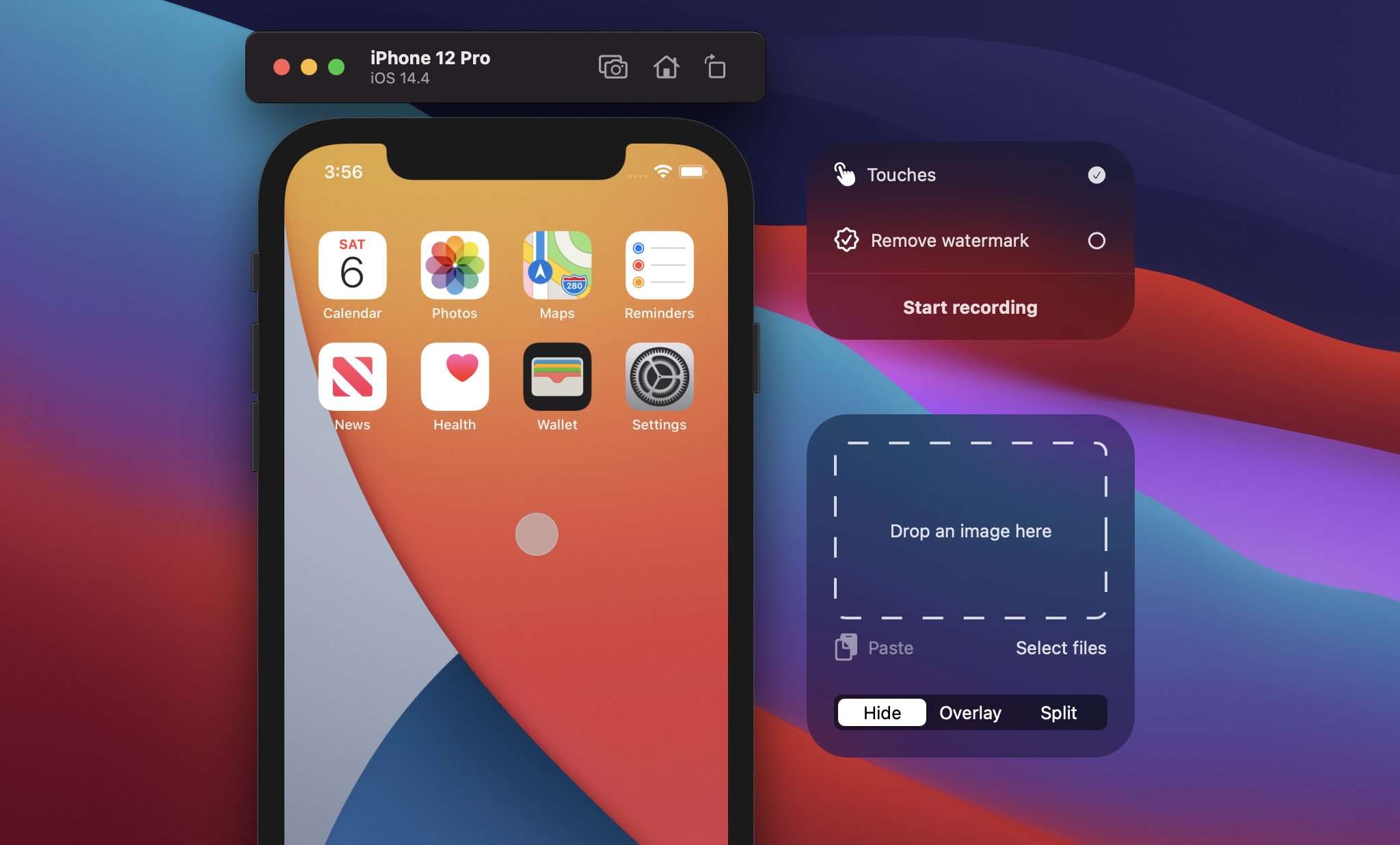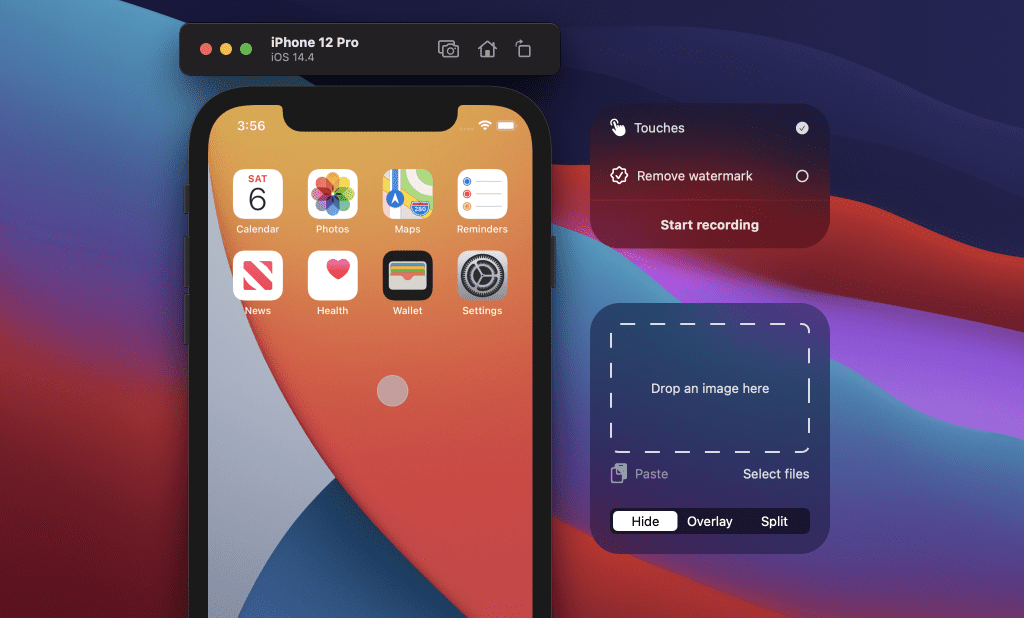 Touches make a big difference in explaining features in your app. It shows the source of an event and makes it easier to follow along, step by step.
The following video shows how deleting content works in the Collect by WeTransfer app. The right version with touches makes it much more clear how the feature works.
Showing touches is a new feature that isn't available in other tools like the Xcode Command Line tool xcrun simctl and makes RocketSim a unique app to have for sharing your recordings.
Conclusion

Whether it's comparing designs or creating a recording with touches, RocketSim 4.0 helps you along the way while developing apps. It's important to stay in your flow to improve productivity, and with RocketSim, you can do this by quickly creating and sharing a recording.

You can download RocketSim for free from the macOS App Store and read more about its features at rocketsim.app.